Atlantic Airlines®
On-Line Privacy Statement
This is the Web site of Atlantic Airlines, Inc.
We can be reached via e-mail at: headquarters@AtlanticAir.com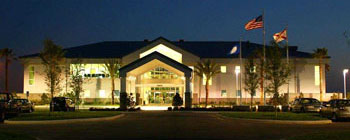 We can reached by U.S. Mail at:
Atlantic Airlines, Inc.
Lakeland Linder Regional Airport
Hangar 19
3905 Aero Place
Lakeland, Florida 33811


Atlantic Airlines is concerned about the privacy of its customers and is committed to protecting their personal information.
For each visitor to our Web page, our Web server automatically recognizes information regarding the domain address of the visitor. We collect the e-mail addresses of those who communicate with us via e-mail, aggregate information on what pages consumers access or visit and information volunteered by the consumer.
The information we collect is used to improve the content of our Web site, used to notify consumers about updates to our Web site, and used by us to contact consumers for marketing purposes.
Information required for the reservation, purchase and
delivery of products and services, to allow Atlantic Airlines to contact customers when necessary, to tailor the user experience, and to protect Atlantic Airlines from fraud, may be collected during the registration, and purchase process. Names, shipping addresses, billing addresses, credit card numbers and expiration dates, e-mail addresses, voice and fax telephone numbers, travel details, and other travel information are among the information collected.
Receipts and/or tickets will be mailed or sent via courier/express service to the billing or shipping address as appropriate. Users may be contacted by telephone, mail, or e-mail if additional information is required to complete a transaction. Users may be notified by telephone, mail, or e-mail of changes of service. During the registration procedure, users may request that Atlantic Airlines periodically send promotion notification via e-mail.
We do not share your information with anyone other than Atlantic Airlines employees and departments, or as required by your itinerary.
If you do not want to receive e-mail from us in the future, please let us know by sending e-mail to us at the above address and telling us that you do not want to receive e-mail from our company.
If you supply us with your postal address online you may receive periodic mailings from us with information on new products and services or upcoming events. If you do not wish to receive such mailings, please let us know by
sending e-mail to us at the above address and telling us that you do not want receive mail from our company.
Persons who supply us with their telephone numbers online may receive telephone contact from us with information regarding transactions they have performed online. Please provide us with your correct phone number. All submitted information may be retained by Atlantic Airlines indefinitely.
Information collected is used to send e-mail of discount offers on Atlantic Airlines. Occasional unscheduled e-mail may be sent when required for timely notification of offers, or for notification of changes to the service. Other Atlantic Airlines or third-party offers may be included in the mailings. All information is regularly
reviewed in order to help us improve the offers and the service. Information is also used to tailor the user experience, including the e-mail messages and the web site.
An e-mail address is required when subscribing to e-mail notification service and when booking travel on Atlantic Airlines through the web. When registering for Atlantic Airlines Specials, your e-mail address is required and is used for identification and in the event Atlantic Airlines needs to contact you.