Passenger & Air Cargo Reservations
When making a reservation request with Atlantic Airlines, you can either send us an e-mail at: reservation@AtlanticAir.com with your reservation request, or you can call our Flight Reservations office at 1-800-879-0000. An Atlantic Airlines Reservations Agent will be happy to help you with your requested flight itinerary or air cargo shipment. When e-mailing us, please provide us with your requested itinerary, with the cities you want to fly to and from, and the dates & times you would like to depart.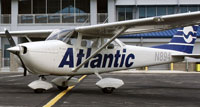 Since Atlantic Airlines operates Cessna 172 aircraft, we schedule the aircraft to depart when you want to leave. On other airlines you have to fly on their schedule, but on Atlantic Airlines we fly on your schedule. This way you don't have to rush, you are never late for your flight and you never miss a connection. We are simply providing a flight at a time that best suits your needs. Once we receive your Flight Reservation Request, you will then receive a confirmation for your flight reservation with complete details via e-mail or regular U.S. Mail, whichever you prefer. This confirmation will contain all of the information about your
flight including airport location, contact telephone numbers, etc, and the total price as shown on the Passenger Fares Pricing. There are no hidden fees, the price you see, is the price you pay. We make it very simple to do business with us.


Payment for your flight is collected just before you board the aircraft, but we will need to know in advance as to how you intend to purchase your ticket, i.e., Cash, Check, Money Order, Travelers Checks, United States Government Purchasing Card, Visa, Mastercard, American Express, Discover, Diners Club, JCB, or PayPal, so we can have your tickets ready when you arrive for your flight. Our Flight Operations Office will contact you 72 & 24 hours before your departure time to make sure there have been no changes to your itinerary, and to answer any last minute questions that you may have.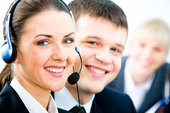 If you have never booked travel with Atlantic Airlines, don't worry about it, our reservations agents are here to help make your travel plans hassle free. We are a new style airline with an old style approach, Customer Service, and lots of it. Let us know your likes and dislikes so we can make your air travel an enjoyable experience. We feel that once you fly on Atlantic Airlines, you will agree that this is a much better way to fly. Why drive when we can fly you there in a fraction of the time.


"America's Hometown Airline"

Reservations, Air Cargo & Flight Information
1 (800) 879-0000


We Accept the Following Forms of Payment:

Cash, Check, Money Order, Travelers Checks, United States Government Purchasing Cards, & the following Major Credit Cards,

Atlantic Airlines, Inc. is a proud sponsor of the SPCA, an open admission shelter and an advocate on the prevention of cruelty to animals. In an effort to help make the animal world a better place, Atlantic Airlines will donate 5% of every ticket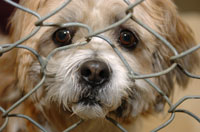 sold for passenger or air cargo transportation on Atlantic Airlines to the SPCA in the support of the care, protection and welfare of animals. So each and every time you fly on Atlantic Airlines, you can feel good about supporting a great organization like the SPCA. With your help, we can make a difference to the animals!
Atlantic Airlines, Inc. is a proud member of Pilots n Paws, a network of pilots and animal rescue volunteers who help transport rescue animals by air who are often in danger of euthanization. These animals are being transported from a shelter who euthanizes animals to a Non- Euthanization shelter, a foster home waiting for adoption, or to a new loving permanent home.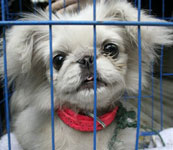 Atlantic Airlines posts information about space that becomes available on Atlantic Airlines flights on the Pilots n Paws transport message board on their website. Pilots n Paws is a worthwhile 501c3 non-profit organization. So the next time you fly on Atlantic Airlines, let your reservations agent know you would like to help support the Pilots n Paws program by allowing an animal in great need to ride onboard your aircraft to your destination. We provide this Free of charge transportation service for the animals at no additional expense to you in any way. We are only asking if you would allow Pilots n Paws to place an animal (Dog or Cat) that is in a standard Petmate Animal Carrier designed for air transportation in the air cargo section onboard your flight. If you would like your flight to be available to participate in this great program, please let us know prior to your flight.