Atlantic Airlines to start
MRO in 2015
Atlantic Airlines will be starting a Maintenance Repair Organization known in the industry as an (MRO) in 2015.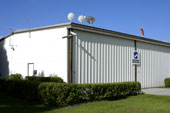 The company will be called Atlantic Airlines Aircraft Services and will provide 24/7 aircraft maintenance services to outside customers who operate the same type of aircraft that Atlantic operates.

Atlantic Airlines has been fielding numerous calls for years from the industry for advice and expertise regarding maintenance procedures on how to maintain their aircraft when certain technical problems arise. By having detailed regulatory and technical information at our finger tips, along with real world practical experience, it is possible to provide a qualified solution to most major maintenance issues.


Since Atlantic Airlines maintains its own aircraft completely in-house on a 24/7 basis, including major structural repairs, powerplant overhaul, and avionics installations and has vast resources of knowledge and equipment on specific aircraft, the company felt that it is only natural to start a company to share this ability with the flying public.
Due to the fact that Atlantic Airlines will be offering these services to the public, the company will be seeking FAA certification for a Repair Station License so we may be able to offer these services from the company and not specifically from the mechanic. We expect certification to take approximately 4 to 6 months depending on FAA workload. Once these services are available, we will post the information under "What's New" and provide a link to complete company information and services offered.